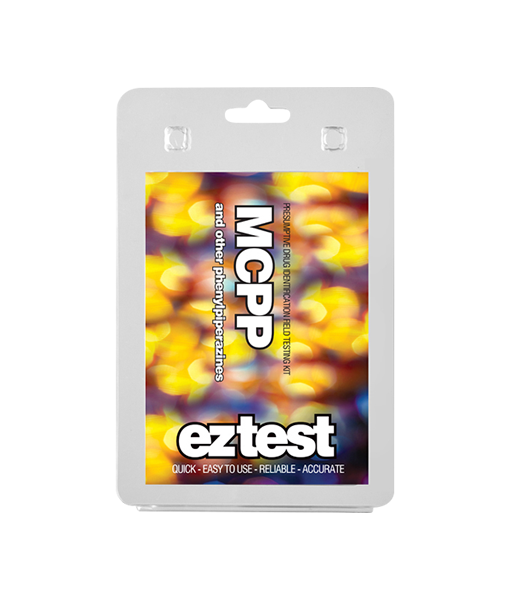 Beschrijving
Binnen enkele seconden toont deze test aan of een pil meta-mCPP of andere fenylpiperazines bevat.
mCPP, of Meta-chloorfenylpiperazine, is een psychoactieve drug die behoort tot de fenylpiperazine klasse. Het wordt met enige regelmaat gebruikt als vervanging voor MDMA in XTC tabletten. Net als MDMA, zorgt mCPP voor een verhoogd serotonine niveau in de hersenen. Echter beleven veel gebruikers ongewilde neveneffecten zoals hoofdpijn, misselijkheid, duizeligheid, angst- en paniekaanvallen.
Bevat 1 test en een duidelijke gebruiksaanwijzing met kleurenkaart om de resultaten mee te vergelijken.
FEATURES:
Eenmalig gebruik
Zeer gebruiksvriendelijk
Resultaat binnen enkele seconden
Zeer betrouwbaar en consistent.
Accuraat en gevoelig
Veilig en makkelijk om te gebruiken
Geen gevaarlijke vloeibare reagens